Having an Impact as Currency…
So it's "Pay Day" this week and there will no doubt be an influx of online purchases, spontaneous nights out and #TreatYourself moments, and rightly so! We work hard, we invest a lot of time, effort and brain power into earning our income, we whole heartedly deserve a treat.
For our administration team it's often a new pair of heels, a meal out with their partner or simply a special Friday lunch from Eggelicious in Old Town!
There's no doubt that money, the trade off for the work you do, is important, otherwise we'd all be volunteering, but what if, as well as your monthly income, you received an acknowledgement of all the good that did… How amazing would that feel???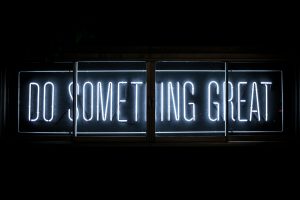 Money Doesn't Buy You Happiness
According to recent studies, pay isn't the over-riding factor where job satisfaction is concerned; aspects such as professional growth, abiding by personal values and utilising one's skill set often top the list. So why do we focus so much of our energy on our monthly income when choosing roles?
What if job adverts stated the progression expected and skills acquired over time – wouldn't that see more suitable placements than individuals going for roles because of the salary? Not only would companies benefit, but it would be highlighted to candidates where they should invest their time applying.
In a generation where options are endless, it's no longer enough to earn the right amount of money, other aspects of our careers are taking poll position in the decision making process. The income is merely a bi-product; what a great way to be living!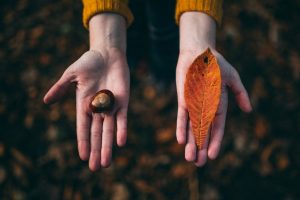 What Did You Do Today To Make You Feel Proud?
At RedSeven we not only understand the importance of satisfaction at work, but acknowledge  the non-financial blessings our team bring to their working week. There are countless opportunities for our team members to have an impact, build their skill set, develop professionally and add some fun to the working day! We encourage and support those who see working with us as an investment into their futures, well-being and overall happiness, celebrating their efforts with certificates, special announcements, rewards and "thank you"s. The significance of feeling like what you do makes a difference, to someone, somewhere, is not to be forgotten.
Imagine if your pay slip, instead of time spent = money earned calculations (minus tax, national insurance, student loan deductions), gave a list of examples where you positively affected a situation, person or company.
The moods you lifted people out of

The money you saved/raised for your clients

The skills you taught your co-workers

The times you motivated others to be better or believe in themselves

The projects you excelled in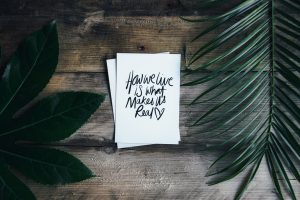 At RedSeven our clients are household charity names, each and every day our goal is to build their funding, grow their support and, in all honesty, save lives. We're lucky in the way our work for them is regularly acknowledged with status reports, how our work impacts their's directly, and special announcements for outstanding performance. Not all vocations are as communicative.
You may not be in the position to ask for such recognition, but there's no harm in suggesting a bit of morale boosting is there? Failing that, why not start your own? Keep a record of all the achievements, positive impacts, times of assistance and "thank you's" you receive, then make it a ritual, for you and you only, to look back each month and celebrate your little wins.
Is Your 9-5 Good Enough???
If your current working day is simply about the money at the end of the month, it might be time you considered your worth, the value you can add elsewhere. At RedSeven, we can't do what we do at our expected standard without passion, purpose and meaning. If you want to wake up each morning and know you make a difference, give our Recruitment Manager, Nina, a call on 01793 976 565 to see what's possible.
All applications are reviewed without fail, so send your CV and Cover Letter to nina@redsevenmarketing.co.uk or apply online. 
To catch a glimpse of life at RedSeven, follow us on Facebook, Twitter, Instagram and LinkedIn.
#RedSeven #Swindon #RecruitingNow